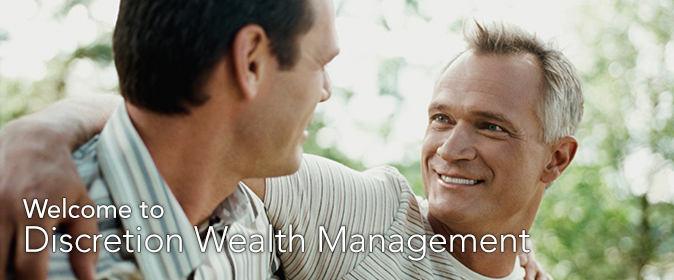 Creating Financial Security for Our Clients
At Discretion Wealth Management our mission is to work primarily with members of the international LGBT community. We do this through our global headquarters in Hong Kong – reaching out across Asia.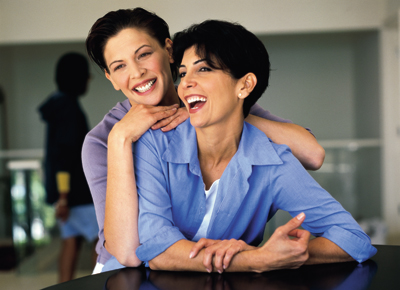 LGBT expats as well as locals have important and unique situations that most Financial Planning Advisors simply cannot understand or empathize with. Most of our clients are not "out" at the office, and while this is gradually changing, it does tend to complicate things.
Our clients expect us to respect their privacy concerns, and as a result, our business has grown considerably. Most of our clients come to us through referrals from their friends and associates who are existing satisfied clients already.
The principals of Discretion Wealth Management have over 100 years of combined experience in managing investments across the globe. Our expertise is in matching LGBT clients with the most appropriate products and services from any provider. No two clients have the same situation or the same wealth management needs, and this means that we must get to know our clients, both well and over the long term. We grow when our clients' investments grow. And we make sure that this happens discreetly.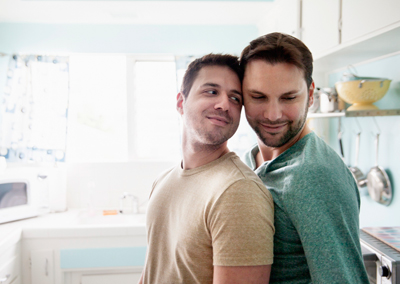 As Independent Financial Advisors, we guide you through the creation of your wealth, but your funds will never touch our hands. We are regulated by the HKCIB (Hong Kong Confederation of Insurance Brokers) and all our products are fully licensed and authorized by the SFC (Securities and Futures Commission). Because of this, our clients sleep well at night.
If you're not satisfied with the investment returns you are currently getting, you'd like to invest in gay-friendly companies through Credit Suisse's LGBT Equality Portfolio, or just want to explore how to plan for an even more fabulous future, you should probably give us a call today: 852-2970-4546.
Find out what we can do for you here M
How We Build Your Wealth
The world seems to have changed quite rapidly for the LGBT community over the past several...

Find Out More

M

Life is good! And it should be. Just because you're earning more now than you eve...

Find Out More

M

Most members of the LGBT community won't need to worry about school fees. But if ...

Find Out More

M

Research proves that as we get older, we become happier with our lives. The danger is tha...

Find Out More

M

The majority of the world's wealth is created through property acquisition and subs...

Find Out More

M

Most insurance plans are established with the "standard" family in mind. Bu...

Find Out More

M
Financial Planning Makeover Case Studies
To find out more about how we can help you then please click here M
What Our Clients Have to Say

Michael
"I was impressed with the professionalism and approach of the Discretion staff. I don't want to make a huge personal statement at work and Discretion Wealth Management staff were very low keyed. I highly recommend these guys.".
Justin
"A friend of mine had told me about this firm working exclusively with gay clients. They showed me how they could cut down regular management fees associated with my investment account considerably.".
Cody
"I was surprised at the range of investment options Discretion had. Other Financial Advisors were only able to work with me on products of their own company so I had very little choice of products.".
Courtney
"I knew the end of my relationship was coming. It was a very sad period of my life. Setting up a trust to protect myself was the best thing that happened to me at that time. Thanks".
Kenneth
"People I know with investment property are so rich. I don't know how they got so rich. Now I also have investment property. When I retire, I'll be able to sell it and buy something really nice to live in.".
Tiffany
"When Harris joined our family, my first concern was making sure that her future was planned for. One of the first things we did was set up an educational fund for her. Because we started it before she even turned one, the payments are only a few hundred HKD per month. I can live with this very easily.".
Amy
"My wife has always earned more money than I do, and we decided long ago that we'd spend in line with my income, not hers. She went through a period of being redundant for almost a year and because we had been putting money away (even for just a short term) we got through that period well.".
Kristen
"I like the way the Discretion team members interacted with me. It was a very professional discussion, but also very friendly. I've actually passed their name on to several friends of mine too.".
Tony
"I had just bought a vacation condo in Phuket when I learned about Discretion. After meeting with these guys only twice, I found out I could have gotten a much lower mortgage, and I should have looked at more properties than just the one the developer was promoting. My next investment will be vetted by Discretion first!".

Kevin
"I didn't know how to explain my personal situation with my previous Financial Advisor. The relationship always seemed un-natural to me. Then when I met the Discretion team, I could relax, be myself, and get honest input about how I should manage my investments."
Now is the Best Time to Move Forward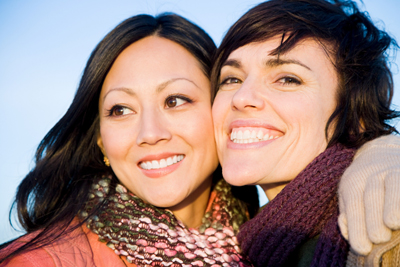 The best time to plant a tree is 20 years ago. The second best time is today. Unless you're getting younger each day, it simply doesn't make sense to not think about your future. If you're a smart, long-term thinker, you want to know what your options are. What makes sense, and what does not? What can you do today so that you'll end up living that fabulous life you deserve? Waiting for your next raise or salary increment is not an option if you take yourself and your future seriously.
We'll prepare a financial planning makeover for you free of charge. You'll find out where you're exposed, and how you can fill the gaps – sometimes it's easy, but sometimes it's not. But you will learn how simple it is to get started and move forward on a regular basis.
Half our clients have existing advisors when we begin to work with them. Half have only just started thinking of getting serious about preparing for their future. There's a plan that fits every budget because all our plans are made to fit the requirements of our clients. You won't find this level of personal attention at any large investment house or banking organization.
Contact us now and we'll arrange a short meeting where we help you look at how to move forward. No commitments, no cost, very little time.
Discretion Wealth management is the LGBT marketing division of Platinum Financial Services Limited. All investment recommendations are made on behalf of Platinum Financial Services by HKCIB authorized advisers from Hong Kong.